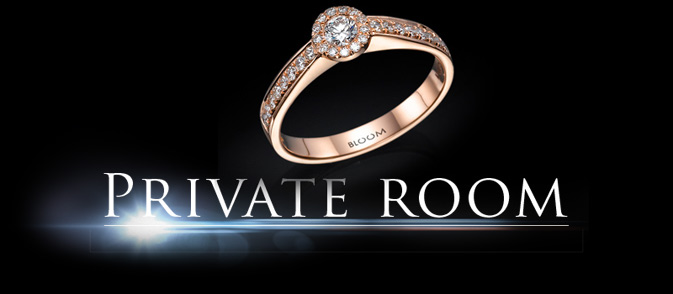 We created a unique concept: the PRIVATE ROOM.
Whether you are looking for an engagement ring for your one and only or searching for your dream present you plan to offer to your beloved one or to yourself, your ideal choice is BLOOM's PRIVATE ROOM.
The Bloom family will be happy to assist and guide you in making the right choices.
Bloom's PRIVATE ROOM is not a virtual place but is a room where your ring, earring ,pendant or bracelet will be designed to your desires. It comes without saying that a whole line of jewelry items is also available for your selection.
Daniel Bloom the 4th generation member of the Bloom family welcomes you personally to the Bloom world.
You are invited to set up an appointment: 03-7510000